Tucker M&E.
Who we are.
Tucker M&E is a Mechanical and Electrical Building Services Contractor.
The company was founded in 1973 as Neville Tucker Heating Ltd, now rebranded as Tucker M&E with over 40 years growth and experience in the mechanical and electrical services sector. Our Head office and fabrication workshop is located in Hull. To support our work in the south of the country, we opened a branch office in Cradley Heath in May 2007.
Our management structure is made up of long term employees who are committed and contribute to the business and it's profile.
Projects undertaken are very diverse, ranging from small commercial to large office, retail, leisure and industrial sites. With our own manufacturing facility, our workshop can meet both bespoke and urgent contract requirements.
We are committed to Health & Safety. We take this very seriously to protect our employees, clients, other contractors and the public in execution of our installations. Employees under go timely Health & Safety updates and training using external consultants when applicable.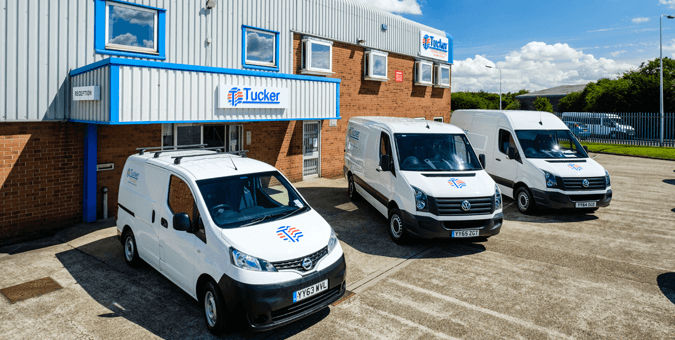 Tel:


01482 834900

Email:
Click Here
Office:


Rotterdam Road, Sutton Fields Ind Est, Hull, HU7 0XD

Other Offices:
10 Lodge Forge Trading Estate, Cradley Road, Cradley Heath,
B64 7RW
Our Latest 
Work.
Take a look at some of our most recent work we've completed for clients.
The building was operational within the time scales and we had no major issues that prevented the building operation. A remarkable project of just under 20 weeks from start of design to operation by the hospital.

NHS
Hull Royal Infirmary Ward 500, NHS
Want to find out more?

Get in touch today.