Siemens Wind Turbine Blade Construction Facility, Hull
Siemens Wind Turbine Blade Construction Facility, Hull
Project Value: £12 million

Contractor: Volker Fitzpatrick

Client: Siemens Wind Power

Sector: Commercial / Industrial

Duration: 40 weeks
Electrical Scope
Electricity generation plant.

HV / LV supply.

LV distribution.

General lighting.

General LV power.

Uninterruptible power supply.

Emergency lighting.

Telecommunications and data.

Facilities for disabled – disabled WC alarm, refuge call systems & RFIL.

CCTV

Access control.

Intruder alarm.

Fire detection and alarm.

Earthing and bonding.

Lightning protection.
Mechanical Scope
Foul drainage above ground.

Sewage pumping.

Hot and cold water.

High purity water.

Compressed air installation.

Natural gas.

Sprinklers.

Fire hydrants.

Gas suppression.

Gas fired boilers.

Solar collectors.

Medium temperature hot water heating.

Low temperature hot water heating.

Local electric heating units.

VRF (variable refrigerant flow) system – general office heating & cooling.

Local cooling units.

Humidification systems.

General ventilation.

Toilet ventilation.

Kitchen ventilation.

Safety cabinet / fume cupboard.

Fume extract.

Dust / high vacuum collection.

Central control / building management (BMS).
Brief
Tucker M&E were appointed as the most competitive bid to provide the M&E services for the construction of the 40,000 m2 building. The facility accommodates the manufacture of 70m turbine blades and assembly, storage and distribution of wind turbine components. The contract also involves the construction of office accommodation and welfare facilities.
The building is part of Siemens £310 million investment in Hull.
Project Challenges
The high volume of M&E services within the main production area meant that it would be difficult to avoid costly clashes on site. 3D drawing, Revit and AutoCAD MEP was utilised to ensure a detailed co-ordination prior to us physically installing services.
Tucker M&E had to visit Siemens Production Facility in Denmark to enable us to correctly interpret the client's requirements. A lot of effort was put into the client's technical discussions to ensure the facility had all the correct services in the correct location, to enable the client to start production with minimal fit out adaptions.
We managed a number of large sub-contractor's packages, some in excess of £1 million. Again, much time was put into correct co-ordination and management of these Sub-contractors.
All the above including all installations was done within a 12 month period, with only eight months of site installation before handover of the production areas.
Results
We feel this was one of our most successful projects to date, being the largest we have undertaken and still managed to complete on time with zero defects. Siemens and Volker Fitzpatrick were extremely happy with our work.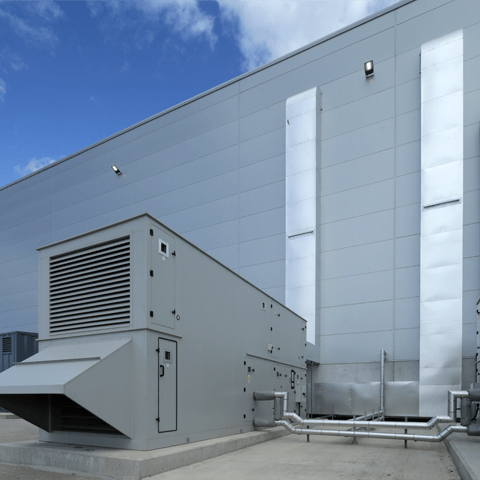 Get in touch with us today and lets chat.