Humberside Fire & Police Operations Building, Melton
Humberside Fire & Police Operations Building, Melton
Project Value: £750k

Contractor: PDR Construction

Client: Humberside Fire & Rescue / Humberside Police

Sector: Public

Duration: 40 weeks
Scope
External gas, water and fire hydrants.

Hot and cold water services from a central hot water clarifier, boosted cold water services.

LTHW heating to serve radiators within circulation spaces, fresh air handling units, Workshop and Garage unit heaters plus the hot water clarifier provided by the gas fired boiler plant.

Cooling to the offices is provided by a packaged air cooled water chiller, with four pipe fan coil units.

Sanitary-ware and above ground drainage.

Automatic building controls.
Brief
Tucker M&E undertook full concept design in conjunction with the client for installation of the mechanical services for the joint Police and Fire Brigade Operations Building. This Ground Breaking Building houses the Police Dog Unit, the Under Water Unit, the Forces Armoury Unit and other specialist teams / support staff. An addition the building houses the Fire and Rescue Service cutting gear and operational hardware, a Vehicle & Equipment Workshop will be shared by both services. The aim of the joint building for the services to share facilities collaborate which in turn should lead to operational cost savings.
Project Challenges
The main challenges with this project were co-ordination with sub-contractors, because of the amount of specialist contractors. Due to the amount of information that was needed to complete the project, it was difficult to get discussions between the joint services. This meant most decisions where finalised later in the project.
Results
The project completed on time with a very happy client. The project is expected to save joint running costs annually in the region of £100,000.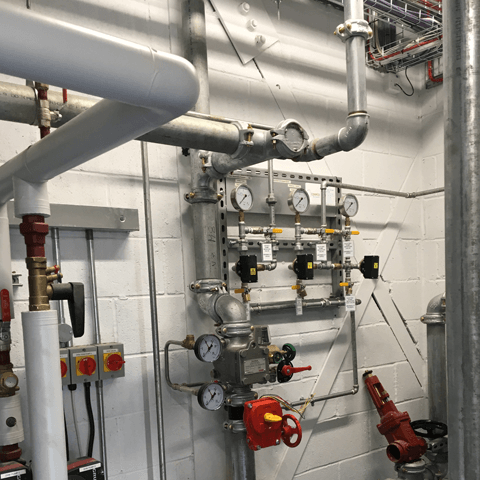 Get in touch with us today and lets chat.